Innehållet nedan modereras inte i förväg och omfattas därmed inte av webbplatsens utgivningsbevis.
3M™ Instant Microbe Removing Wipes
Tillbaka till företagsprofilen.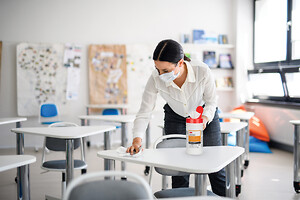 We understand that keeping your spaces free of viruses, germs and bacteria has become more important than ever before. Disinfectants kill germs but they leave a residue which degrades the surface. Instead, with the patented technology in 3M™ Instant Microbe Removing Wipes, you can trap and remove germs to get surfaces clean and virtually eliminate cross-contamination with no disinfectant required.
Fakta om 3M
Adress
3M
3M Svenska AB, Herrjärva Torg 4, 170 67 Solna, Sweden
170 67 Solna
Region
Sverige
Stockholms län
Solna stad