Innehållet nedan modereras inte i förväg och omfattas därmed inte av webbplatsens utgivningsbevis.
3M™ Scotch-Brite™ Surface Preparation Pad Plus
Tillbaka till företagsprofilen.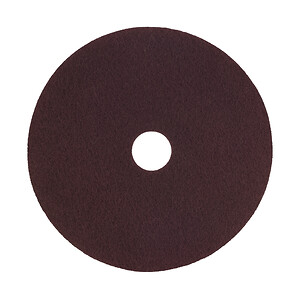 Effectively strip and prepare surfaces with Scotch-Brite™ Surface Preparation Pad Plus.
This surface preparation pad can prepare wood, vinyl tile, sheet vinyl, marble, terrazzo and concrete floors for finishing applications. It removes stains and visible scratches and provides a deeper clean than a black pad, perfect for tackling hard-to-clean floors without leaving scratches. This pad only requires neutral detergent or water, eliminating the use of harsh stripping chemicals so there's no slippery residue or time-consuming stripper clean-up, improving safety.
Fakta om 3M
Adress
3M
3M Svenska AB, Herrjärva Torg 4, 170 67 Solna, Sweden
170 67 Solna
Region
Sverige
Stockholms län
Solna stad