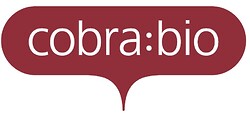 A CDMO providing DNA, viral vector and microbiota services
Cobra Biologics is a leading international contract development and manufacturing organisation (CDMO) for advanced therapy medicinal products (ATMPs) in pre-clinical, clinical and commercial supply.
Cobra has GMP approved facilities in Sweden and the UK, each with specific expertise in DNA, viral vector and microbiota production tailored to serving our customers around the world. We offer a broad range of integrated contract development and manufacturing services for clinical trials and the commercial market.